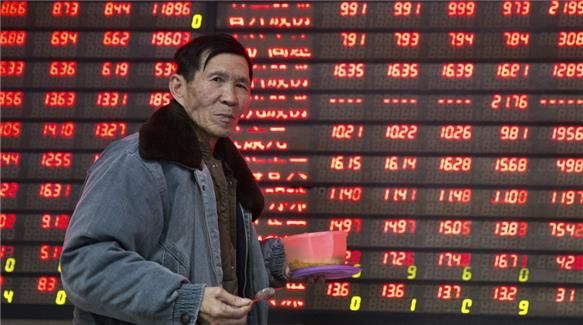 World's second-largest economy grew 6.9 percent in 2015 with further declines expected as global tumult continues. China's economy grew 6.9 percent in 2015, GDP figures released on Tuesday showed, the lowest level of growth in 25 years.
Chinese leaders are trying to reduce reliance on trade and investment by nurturing slower, more self-sustaining growth based on domestic consumption and services.
But the unexpectedly sharp decline over the past two years prompted fears of a politically dangerous spike in job losses. Beijing responded by cutting interest rates and taking other steps to shore up growth.
Full-year growth for 2015 was the lowest since sanctions were imposed on Beijing following its crackdown on the Tiananmen Square pro-democracy movement caused growth to plummet to 3.8 percent in 1990.
The October-December growth figure was the lowest quarterly expansion since the aftermath of the global financial crisis, when growth slumped to 6.1 percent in the first quarter of 2009. Growth in the July-September quarter of 2009 was 6.9 percent.
"The international situation remains complex," said Wang Bao'an, commissioner of the National Bureau of Statistics, at a news conference. "Restructuring and upgrading is in an uphill stage. Comprehensively deepening reform is a daunting task."
Tony Nash, chief economist at the Complete Intelligence Consultancy firm, said while it was a setback for the global economy, China's economy still grew more robustly than most countries.
"China has structural issues and the GDP figures deviated from the plan, but growth at 6.9 percent is not something to lose sleep about," he told Al Jazeera.
Professor Hu Xingdou from the Beijing Institute of Technology said the official figures provided a more optimistic view than the actual situation in China.
"It is an estimation and the samples they collected for the statistics almost all came from state-owned enterprises. Therefore, the result will be higher than the real situation," Hu told the DPA news agency.
One analyst noted that the decline in growth is likely to continue.
"The current state of the economy is not very good. I predict next year's growth will be as low as 6.5 percent," said He Xiaoyu, professor at the Central University of Finance and Economics in Beijing.
Source: al-jazeera.com
January 19 2016, 12:45