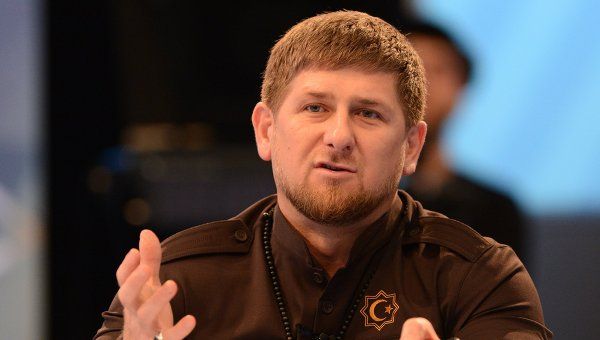 Earlier the head of Chechnya stated that off-system opposition is not interested in the prosperity of Russia and is trying to cash in on the difficult economic situation. Ramzan Kadyrov called on to judge such people for "Subversion".
Commissioner for human rights in the Chechen Republic Nurdi Nukhazhiev sees no threat in the words of the head of the Republic Ramzan Kadyrov about the Russian non-systemic opposition, according to the website of the government of Chechnya.
Earlier at a meeting with journalists in Grozny, Kadyrov said that non-systemic opposition in Russia is not interested in a prosperous and strong country and trying to cash in on the difficult economic situation. According to the head of Chechnya, such people must be treated as "traitors" and to judge "for their subversive activities." He also stated that non-systemic opposition "doesn't care about the fate of Russia and the Russian people", she plays "invented by Western intelligence agencies."
"Nobody is going to judge or harass the opposition, whose political activity is in the framework of the Constitution of the Russian Federation. This is about something else. I am sure that the words of Ramzan Kadyrov belonged to that part of the opposition whose activity is financed from abroad and aimed at undermining the socio-political situation in the country", — said N. Nukhazhiev.
According to him, representatives of the opposition to denigrate the government and undermine the people's confidence in the state in the Russian economy. Thus being undermined national security, he said Nukhazhiev.
As noted by the Chechen government, Nukhazhiyev added that "does not see any threat of the opposition in the statements of the head of Chechnya and believes that the media exaggerating the situation."
Deputy Chairman of the party PARNAS Ilya Yashin said earlier that such statements Kadyrov can aggravate the political situation, and each such statement is "raising interest rates and the radicalization of the political debate". He also believes that with the approaching elections, the head of the Republic will increasingly resort to such rhetoric. Member of the presidential Council for human rights Alexander Brod noted that such statements do not contribute to the development of the political and public sphere and stability in society.
Source: freenews.xyz
January 18 2016, 10:15