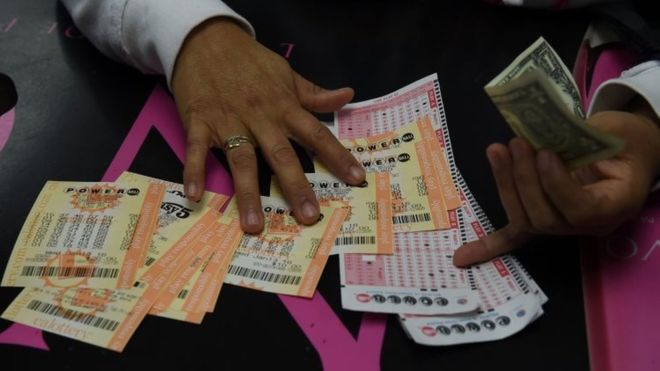 The draw has taken place in the US for the biggest single single lottery jackpot in history - $1.5bn (£1.04bn).
There are at least three winning tickets in the Powerball jackpot - sold in Los Angeles, Tennessee and Florida - lottery officials said.
The previous draw was the 19th without a grand prize winner, which requires all six numbers to match.
Thousands of people earlier queued up outside shops across the US, hoping to defy the odds of 292.2 million to one.
Lottery spokesman Alex Traverso told the Associated Press that one of the winning tickets was sold at a 7-Eleven store in Chino Hills, in suburban Los Angeles.
He had no information on where in Tennessee and Florida the other winning tickets were purchased, the AP reports.

Winning numbers in 13 January draw.

The winners can collect their winnings in annual payments over 29 years, or opt to share a lump-sum payment of $930m.
The government would also share in the big prize, however, levying a 39.6% federal income tax on the winners, plus any taxes that the winners' home states may impose.
Source: bbc On photo: The odds of winning the grand prize are 1 in 292.2 million

January 14 2016, 16:04