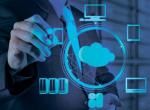 During the recent Astana-based expanded meeting of the Committee on Science and Socio-Cultural Development under the Senate of Kazakhstan, the deputies considered and approved for further consideration a new draft law "On ratification of the Agreement on the loan for stimulating productive innovation concluded between Kazakhstan and the International Bank for Reconstruction and Development."
Signed in Astana on June 9, 2015, the agreement envisages that the bank should provide a loan in the amount of $88 million to finance the project for encouraging productive innovation. With that, the maturity period of the loan is 15 years, including a five-year grace period.
"The aim of the new draft law is to commercialize the results of scientific, technical and research activities. The main aspect of this document is allocating grants to Kazakh scientists to ensure that they are able to bring their results to the stage of practical production and commercialization. For this purpose, $40 million will be allocated, of which $30 million be spent on commercialization projects," Deputy Minister of Education and Science of Kazakhstan Tahir Balykbaev said, while presenting the drat law.
The new draft law also provides for setting up a venture fund and a special Innovation Observatory, which will monitor the country's innovation potential.
According to Deputy Minister, the agreement will be the second experience of cooperation between the Government of Kazakhstan and the IBRD. The first projects were implemented earlier in the fields of energy, oil and gas, medicine and services, particularly IT and construction.
Source: easttime.info
January 14 2016, 13:09