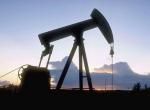 According to many experts, the fall in world oil prices will continue in the short term. Worth recalling, last week the price of Brent crude oil fell to $32 per barrel, which is the lowest figure in the last 15 years. Many experts believe that soon the price will drop to the level of $30 per barrel, which will become a new important psychological threshold.
Worth noting, the 2016 state budget of Kazakhstan has been calculated on the condition that the average oil price is $40 per barrel. However, according to representatives of the government, there are projects for correcting the budget with a view to oil prices in the range 30 to 20 dollars.
Economist Aidarkhan Kusainov says, "The government's plan is clear and simple – they will certainly aim at reducing expenditures. We should expect an optimization of spending, as the current situation does not allow for much else to be done."
In the current situation, representatives of the Kazakh oil industry appeal to the authorities with a suggestion to anchor the export duties to the world oil prices. Moreover, the initiative has been promoted since last year. Its essence is generally simple: companies are ready to pay high fees to the state when the oil prices are high; but when the barrel falls in price, there is not much to be paid.
Most experts have confirmed the feasibility of such a step. In particular, A. Kusainov is confident that collecting the customs export duty is unprofitable under the current condition in terms of the world oil prices. Daniyar Abulgazin (Atameken) believes that the government needs to give relief to oil companies, since the price below $40 per barrel has sharply reduced their budgets.
Source: easttime.info
January 13 2016, 04:13