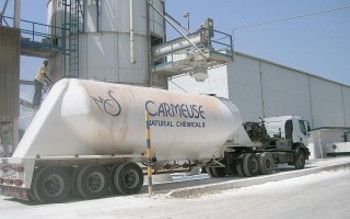 Belgian company Carmeuse, a leading global producer of lime, high calcium limestone, and dolomitic stone, will build a lime production plant in Karaganda region.
The relevant agreement was reached by the Ministry of Investment and Development of Kazakhstan and the representatives of the company.
Carmeuse will build a plant with the processing capacity of more than 500 tons of lime a year, which will be enough to meet the demand in metallurgical, chemical, construction, and food industry in Kazakhstan. The plant will create more than 100 jobs.
The project has entered into a regional map of industrialization and will be implemented in conjunction with the «Global Chemicals Company», one of the leaders on implementation of chemicals in Central Asia.
The total investment in the project amounts to more than 10 billion tenge ($28,448,500). Construction of the plant will begin this year in Osakarov district.
Source: akipress.com
January 12 2016, 10:03