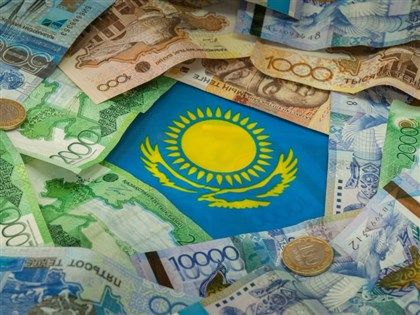 The funds of the National Fund of Kazakhstan may exhaust in 6-7 years, reports The Wall Street Journal.

"Kazakhstan's $64 billion oil fund could run out of money within six or seven years as slumping oil prices cut revenue and the government spends its savings, a central-bank official said," said the publication.
The National Fund has fallen 17% from its peak of $77 billion in August 2014. The government is drawing as much as $9.5 billion a year from it for spending. Kazakh politicians and the central bank need to cut spending, boost tax collection and invest the fund in higher-yielding assets such as private equity, according to Berik Otemurat, chief executive of the National Investment Corp., a unit of the central bank created in 2012."We are eating up the National Fund," Mr. Otemurat said in an interview. "The money we have been lucky to accumulate is the only money we have to capitalize on. I think the government needs to focus on the National Fund's investment management."
Trillions of dollars of state savings in oil-rich nations from Kazakhstan to Saudi Arabia are under threat as governments that grew accustomed to high oil revenues scramble for cash.
"They need to act quickly," Michael Papaioannou, an IMF official who has advised Kazakhstan on managing its reserves, said in an interview. "If the current situation continues, the assets of the sovereign-wealth funds are going to be disappearing fairly quickly."
The International Monetary Fund is advising nations from Asia, Africa, Latin America and the Middle East to devise sovereign-asset and liability-management plans that will involve a combination of asset sales, budget cuts and domestic and international borrowing to stabilize public finances.
Source: kaztag
January 11 2016, 15:24