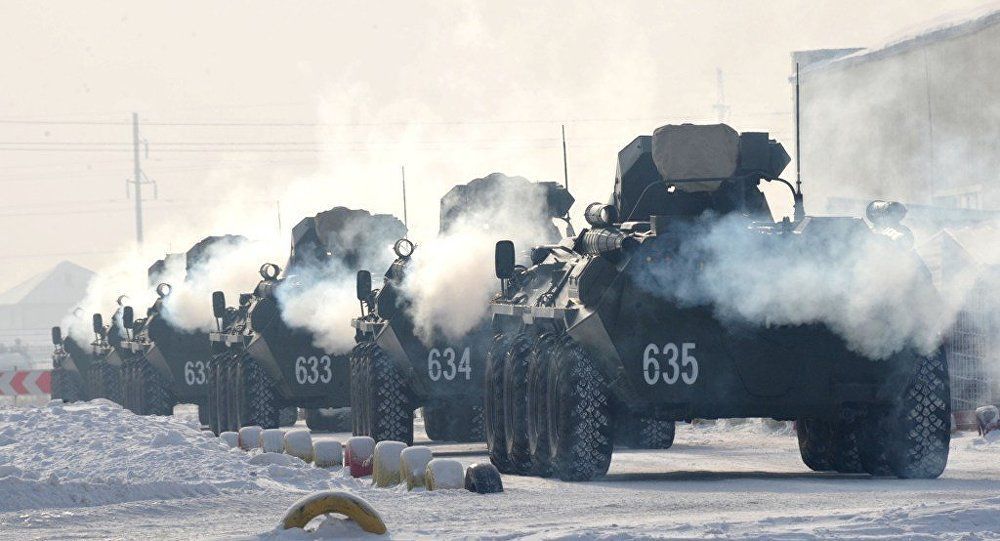 In Kazakhstan, upon a practice alert, all kinds of national armed forces were alarmed and placed in operational readiness, as announced by the Ministry of Defense on January 9. According to the report, "Upon the training alert, all kinds of armed forces of the republic, all branches of military and the troops of regional commands were alarmed. They have been placed in the highest operational readiness." As noted further, "The main objective of the ongoing activities is to enhance coordination and coherence of personnel and command staff in implementation of tasks in a timely manner."
The Ministry of Defense also specified that, "The Kazakh ground force grouping has started the combat training missions at firing ranges and training centers." In addition, the exercises also involved the aviation: "The air forces on combat duty got off the ground; the engines of different types of aircraft were started and alternate airfields prepared."
Ships of the Kazakh naval forces were brought into the Caspian Sea in order to "exercise educational tasks in the field of air, anti-ship, anti-submarine and anti-sabotage defense."
The Defense Ministry also reminded, "At the end of December 2015, Supreme Commander-in-Chief of the Armed Forces of Kazakhstan Nursultan Nazarbayev held a meeting with the leadership of the Ministry of Defense and tasked them to take into account new trends and features of contemporary armed conflicts. He pointed out the need to constantly
improve the combat, professional, moral and psychological readiness, which is already being implemented in the current year."
In 2015, more than 170 planned inspections were conducted to check the level of combat readiness of the national armed forces of Kazakhstan.
Source: easttime.info
January 11 2016, 10:38