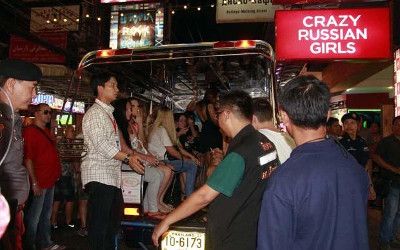 Police arrested 25 Russian and Kazakhstani go-go dancers in Pattaya City, seaside resort on the Eastern Gulf Coast of Thailand, early on Tuesday morning for not having work permits.
Local police checked two nightclubs, Moulin Rouge and Crazy Russian Girls, Bangkokpost said, as part of an operation against human trafficking.
Twenty-five foreign dancers were charged with working without permission and their employers will be prosecuted for illegally employing foreigners.
In case of being found guilty, girls could face at least fines and deportation to homeland; or imprisonment from six months to two years at most.
Source: akipress.com
December 29 2015, 11:03