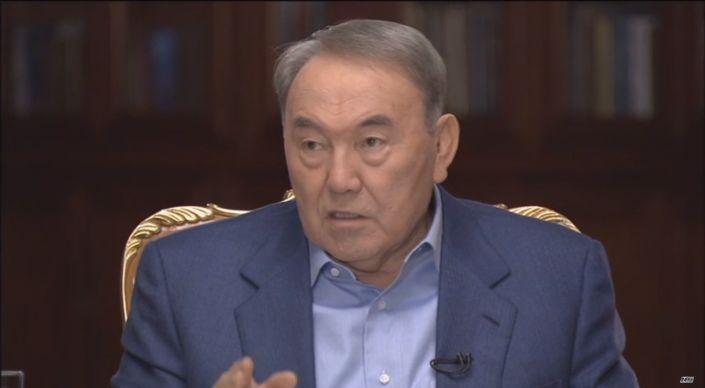 During the interview to national TV channels, Nursultan Nazarbayev said that Kazakhstan will continue to encourage ethnic Kazakhs' repatriation.

We will continue to create conditions for their return to their historical homeland, although the economic opportunities are not what they had earlier been, Nursultan Nazarbayev said, noting that over the independence time, a million of repatriates arrived in Kazakhstan.

Nazarbayev also stressed that he knew everyone who grew rich in Kazakhstan.

"I can count on my fingers those rich people, whom the state has given every opportunity to become rich, and I know how they became rich. Each of you, who is now wealthy in Kazakhstan. Well, firstly, they were capable of it, they were energetic and the state created conditions for them, therefore they shouldn't put on airs. They climbed out of poverty and started to build instead of a normal house - four-storeyed houses. Now they don't know what to do with it and how many cleaners and watchmen they need to service the house", - said Nazarbayev.
He reminded that privatization in Kazakhstan is preceded by legalization of property.
"Bring money into Kazakhstan, participate in privatization, become the owner of large enterprises, power plants, industrial enterprises, farmland and live in peace as other people live", - invites Nazarbayev wealthy Kazakhstan citizens.
However, according to the Head of State, they are still afraid of legalization, They think: "What would happen if I suddenly bring wealth to Kazakhstan?" "Suddenly nothing would happen", - assured Nazarbayev.

Nazarbayev suggested, therefore, that the wealthy citizens of Kazakhstan did more charity work and participated in the privatization.

Source:azh.kz
December 14 2015, 10:45