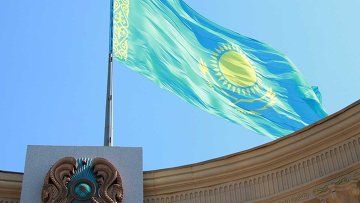 Prime Minister Karim Massimov has introduced changes into the structure of the Government.
Massimov read the decree of President Nursultan Nazarbayev on establishment of the Ministry of State Service Affairs of the Republic of Kazakhstan and appointment of Talgat Donakov as Minister of State Service Affairs.
Kairat Kozhamzharov was appointed Chairman of the National Bureau of Anti-Corruption of the Ministry of State Service Affairs of Kazakhstan.
The Prime Minister said that Donakov and Kozhamzharov took an active part in the work of the National Commission for Modernization.
"I am sure that you are experienced people and always carried out orders of the Head of State on different sites. I think all decisions will be executed," Massimov concluded.
Source: akipress.org
December 14 2015, 10:37