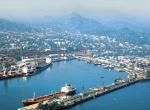 The Kazakhstan-owned Batumi oil terminal located on the Georgian coast of the Black Sea will be put out for privatization, as announced by Umirzak Shukeyev, the Chairman of the Board of the Samruk-Kazyna National Welfare Fund, during a government conference.
He said, "KazTransOil plans to privatize a number of assets, such as the National Maritime Shipping Company KazMorTransFlot or the Batumi terminal. All non-core assets owned by KazTransGas and KazTransOil are expected to be offered for privatization with subsequent unification of pipeline transport."
The Batumi oil terminal is currently operated by the company Batumi Industrial Holdings Limited. In February 2008, KazTransOil (a subsidiary of KazMunaiGas) acquired a 100 percent stake of BIHL (Batumi Industrial Holdings Limited). The structure is the owner of a number of strategic assets in Georgia including the Batumi oil terminal. BIHL also possesses the exclusive right to control the Batumi sea port for 49 years.
The Batumi oil terminal is a maritime point used in exporting Caspian oil. The terminal is also the only facility on the Caucasian Black Sea coast that is specialized in transshipment of oil and liquefied gas.
Umirzak Shukeyev also informed that plans called for privatization of the controlling stake of Rompetrol, a brand of KMG International NV. It is an international oil company, with 100 percent shares owned by the national Kazakh oil company KazMunaiGas. Currently, according to Shukeyev, work is underway to find potential investors.
Source: easttime.info
December 12 2015, 14:53