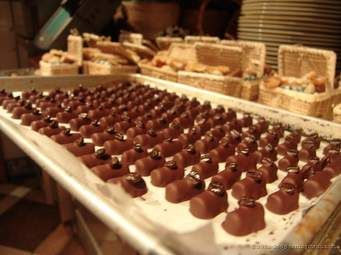 The Rakhat confectionery headed for export production. Candies and cookies already successfully got accustomed on counters of Russia, Turkmenistan and Kyrgyzstan, following in the list became China.
"We now changed the scheme of marketing a little, we allocated the special person of the deputy director on marketing of the export direction. We consider very perspective the market of China, now we work there intensively. If China tries out by "Rakhat" it will be good to us. So far we only in the beginning ways, ship some cars to China, but we at the beginning of the way," the chairman of the board of JSC Rakhat Alexander Zenkov said.
Also, the management of "Rakhat" plans to enter the production on the markets of Uzbekistan, Georgia and Pakistan.
"We have intentions to leave to the south. It is Pakistan. There is a production site "Halsam". We want to adjust with them an exchange of products and an exit of our production. They have more strict requirements to halal certification," Alexander Zenkov said.
The range for sale in Pakistan is already fulfilled. Not all "Rakhat" products approach under the halal certificate. The most part of caramel and cookies approaches these certification parameters.
Source: bnews.kz
December 4 2015, 12:13