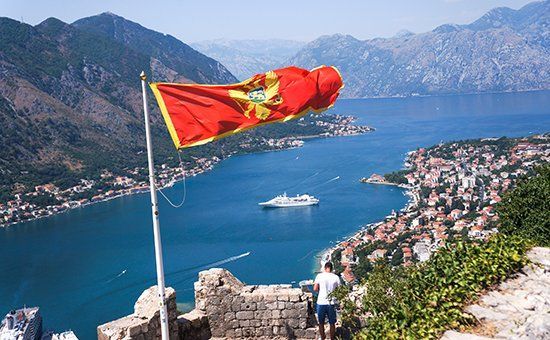 NATO formally invited the tiny Adriatic nation of Montenegro on Wednesday to become the 29th member of the military alliance in a move that could draw rebuke from Russia.
Jens Stoltenberg, the Norwegian head of NATO, described the invitation as a "historic achievement."
It is the group's first expansion in six years. Montenegro's fellow Balkan countriesAlbania and Croatia were admitted in 2009.
"Our decision reflects the reforms implemented by Montenegro, and the commitment it has shown to our common values and to international security," NATO said.
Montenegro's accession process is expected to last about a year.
Russia has said it opposes Montenegro joining NATO because it sees any expansion of the alliance into ex-Communist territory in eastern Europe as a threat to its interests and stability in the region.
The country is also a favored investment site for some Russians.
Ukraine also has ambitions to join NATO but that aspiration has been complicated by its ongoing conflict with Russia there despite a ceasefire agreement.
Source: usatoday.com
December 2 2015, 16:34