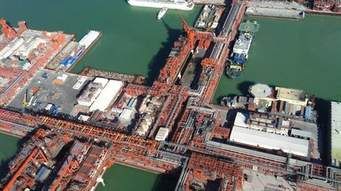 Senate Speaker Kassym-Jomart Tokayev met with Prime Minister of the Netherlands Mark Rutte, who is in Astana for an official visit, the press service of the Senate informs.
According to K. Tokayev, Kazakhstan is interested in strengthening of the parliamentary relations with the Netherlands - a big trade and economic and investment partner of Kazakhstan. K. Tokayev drew attention of M. Rutte to emerging opportunities for cooperation between the two countries in view of the initiatives voiced by President N. Nazarbayev in his annual state-of-the-nation address.
The Dutch Prime Minister asked K. Tokayev about his opinion on the geopolitical situation in the world, development of integration processes within the EEU and prospects of development with the European Union. Thus, K. Tokayev expressed his position on the issue.
Answering the question about the position of Kazakhstan on the recent Turkish-Russian incident, the Senate Speaker referred to the statement made by the President when he said there were no reasons for downing of the Russian jet by Turkey. He also stressed that the incident had already had its negative impact on the bilateral relations.
Senator Lyazzat Kiinov presented a brief review of the oil and gas sphere and told about the prospects of reaching the design capacity of the Kashagan project, where Dutch-British company "Royal Dutch Shell" also participates.
The Prime Minister noted the readiness of the Netherlands for the future multilateral partnership with Kazakhstan.
M. Rutte also noted the prospects of the cooperation in the Kashagan project and stressed the necessity of a transfer of the best technologies to the Kashagan project.
Source:inform.kz
December 2 2015, 16:32