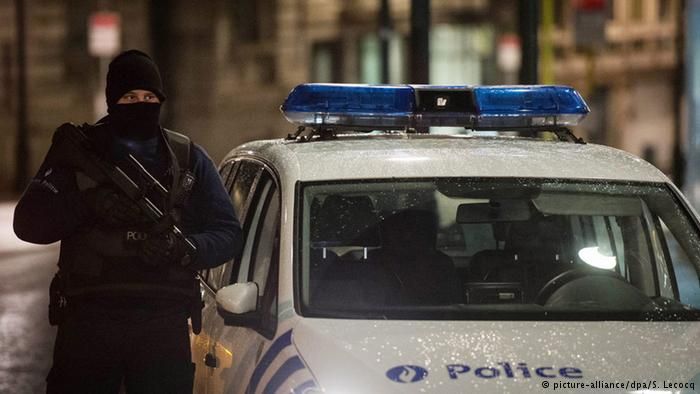 A massive police operation in Belgium's capital has come to a close after 19 houses were searched and more than a dozen people arrested. The prime minister said schools and the metro system would be closed Monday.
Several police operations in the Belgian capital on Sunday came to a close shortly before midnight, with several people arrested.

Belgian police told French-language broadcaster RTBF that the operations were linked to the "terrorist threat" facing Brussels.
Belgian federal prosecutor Eric Van Der Sypt said that 16 people were arrested, and 19 houses were searched by police.
"Neither firearms nor explosives were found. Salam Abdeslam was not found during the search...The investigation continues," said Van Der Sypt.
Abdeslam is suspected of playing a key role in the mass killings in Paris.
Belgian Prime Minister Charles Michel said that the operation was in response to an "extremely serious situation" in the capital.
"What we fear is an attack similar to the ones in Paris, with several individuals who would possibly launch several attacks at the same time in multiple locations," Michel said during a press briefing.
Michel added that schools, universities and metros will be closed on Monday as Brussels keeps the terror-level alert at 4, meaning a threat was "imminent."
Belgium will also leave in effect a terror-alert level 3 for the rest of the country.
NATO and the European Commission are expected to continue operations on Monday.
Source:dw.com
November 23 2015, 11:44