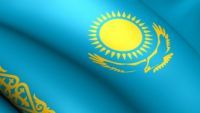 In December Kazakhstan will celebrate three holidays: December 1 is the Day of the First President of Kazakhstan. On December 16 and 17 - the Independence Day and the Day of democratic reforms in Kazakhstan, respectively. These red letter dates are state holidays, therefore Kazakhstan citizens will have three additional days off, azh.kz reports citing zakon.kz.
The Day of the First President of Kazakhstan falls on Tuesday, and December 16 and 17 - on Wednesday and Thursday. These are weekdays, therefore there will be no transfers of days off.
Let us remind you that New Year is also not far off. So far, we only know that December 31, as usual, is a working day. Kazakhstan citizens will rest on January 1 (Friday), January 2 (Saturday), January 3 (Sunday) and since January 2 falls on week-end January 4 (Monday) will be added to them as a day off. Kazakhstan citizens will come to work on January 5 (Tuesday), then will work on January 6 (Wednesday) and on January 7 (Thursday) again will stay at home to celebrate Orthodox Christmas. January 8 (Friday) is a usual working day that will be followed by week-end (Saturday and Sunday).
November 17 2015, 09:40