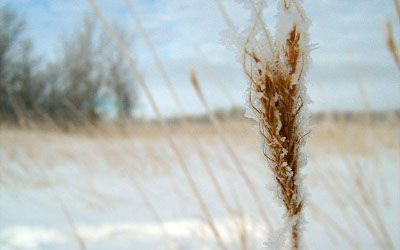 Private farmers in Kazakhstan run out of time to collect some grain harvest because of the lack of equipment, Minister of Agriculture of Kazakhstan Asylzhan Mamytbekov told a CCS media briefing on Wednesday.

"There are reports that 20% of grain remained under the snow, but it is impossible. It might take place in some areas and farms that lack equipment. But those are private businesses and if someone was not able to get the state support, then we should improve the efficiency of subsidies. The Ministry works in this direction," he said.
Mamytbekov noted that one of the reasons for failure to collect grain is weather conditions as snow fell earlier this year than usual. Consequently, the sowing campaign started later than planned.
Reports on that grain harvest laid under the snow first appeared on social media. North Kazakhstan region governor's office said that the farm were the video was shot has completed the harvesting campaign.
Source: akipress.com
November 12 2015, 16:40