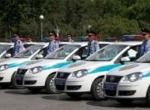 Kazakh Prosecutor General's Office commented on the recent changes in national legislation relating to the improvement of law enforcement bodies activities. This was reported by a number of local media, citing the press service of the main oversight body of the country. Recall that the law "On introduction of amendments and additions to some legislative acts of Kazakhstan concerning the career pattern in the law-enforcement bodies, and further improvement of law enforcement", signed on October 29, 2015 by Nursultan Nazarbayev introduced a number of amendments in some legislative acts.
As it was noted in the General Prosecutor's Office, the amendments to the law «On judicial service» are designed to improve the legal framework in the field of staffing of the national law enforcement system. According to the new document, here new terms are introduced such as "workforce planning", "human resource forecast," "staff morale", "competitiveness index", "rotation plan" and several others.
In addition, amendments were also made to the law "On the Prosecutor's Office" in terms of regulation of the activities of the Academy of law enforcement bodies of the General Prosecutor of the Republic created by the decree of the President of Kazakhstan dated May 4 of this year. Thus, it is envisaged to establish a special departmental database, which will contain candidates for the service in law enforcement bodies of the republic and reservists. Also a system of motivation is introduced, which will be based on the differentiation of payment, depending on the results.
Young employees, who will be recruited, will be trained within a special program. At the same time, the procedure of formation of the disciplinary responsibility and the system of evaluation of the gravity of misconduct will be determined by the President.
Source: easttime.info
November 11 2015, 17:08