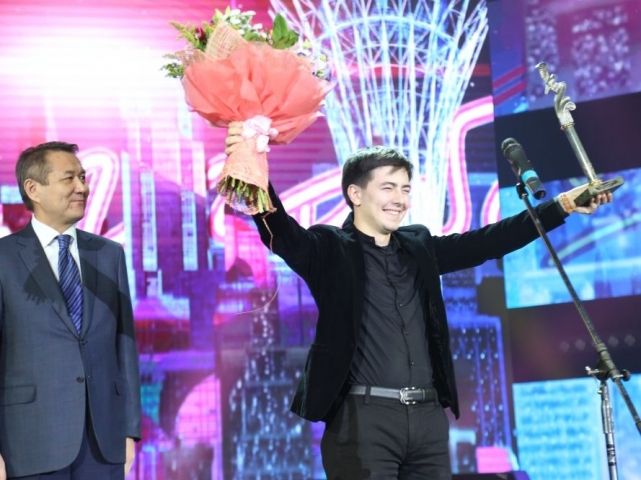 Astana hosted the awards ceremony of the VIII International Festival of creative youth "Shabyt".
The jury unanimously gave the main award - the President's Cup - to the winner of the Grand Prix in the category "Classical Music. Violin" Maksat Zhussupov.
The winners of the ballroom dancing competition became a couple from Krasnoyarsk - Roman Zotodov and Anna Pozdnyakova. Zhaksygeldi Mayassarov won the Grand Prix in the category of singing with dombra in the nomination "Folk Music". The resident of Astana Saken Begzhanov became the winner of the title "Best dombra player".
The work by Daniyar Sarbarov from Pavlodar became the best in the category of sculpture work in the nomination "Visual Art".
Best singer in the category of academic singing - Shahrizada Tynyshtyk from Astana. The Grand Prix in the category "Piano" was given to the resident of Almaty Rabiga Dyussembayeva, and in the category "viola, cello, double bass" - Pavel Romanenko. Best in the circus arts - the team of the Kazakh State Circus from Almaty.
Mentors and members of the jury - masters of the art, representatives of city administration, and intellectuals brought together to congratulate all the winners and participants of the festival.
Source: otrcom.kz
November 9 2015, 16:57