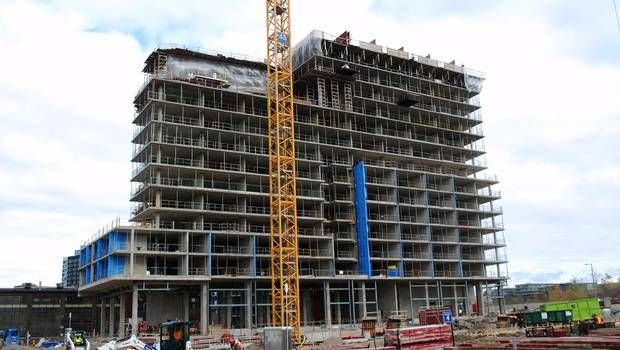 Investment in housing construction in Kazakhstan in January-September hit the record, according to the Ranking.kz analytical service.
"In January-September, the volume of financial investments in the sector amounted to 528 billion tenge (the official exchange rate as of November 6 is 298.92 tenge/US dollar)," the message said. "This is 17.4 percent more than the same period last year."
In total, 6.3 million square meters of housing was commissioned in Kazakhstan for the first nine months, which is 25 percent more than in January-September 2014. Some 28,400 apartments and 26,100 individual houses have been commissioned on a turnkey basis.
Investment growth is observed in 13 regions of Kazakhstan.
Almaty region remains the leader on the size of the investment portfolio in the field of housing construction. For the nine months, the region attracted 109.3 billion tenge, exceeding last year's figure by 15 percent. The area also consistently ranks in the top three regions in terms of housing construction commissioning. From the beginning of 2015, some 993,200 square meters of housing were commissioned on a turnkey basis in the Almaty region.
There was a reshuffle this year between the two other permanent leaders in terms of investment in housing construction - Astana and Almaty. Almaty has risen from third to second position, Astana dropped from second to third one, respectively.
At the same time, the capital retains primacy on commissioning residential buildings with 1.3 million square meters. Almaty takes the third place with 977,100 square meters.
Source: trend.az
November 9 2015, 02:37