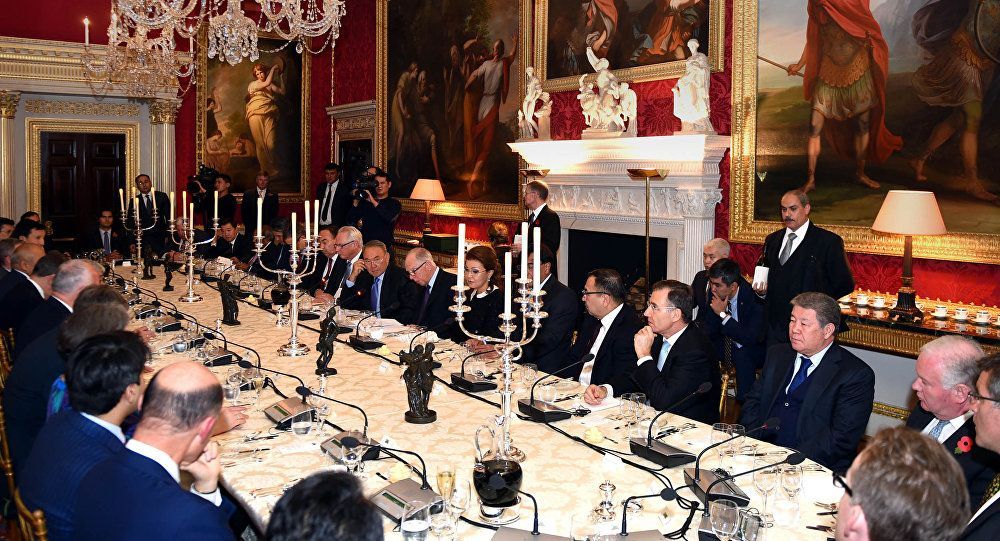 Britain and Kazakhstan signed trade deals worth £3 billion (4.2 billion euros, $4.6 billion) Tuesday as Kazakhstan President Nursultan Nazarbayev is paying two-day official visit to London.

Nazarbayev met in London with the Prime Minister of UK David Cameron. Nazarbayev is also due to have lunch with Queen Elizabeth II Wednesday, when he will be greeted by a guard of honour at Buckingham Palace.
Cameron said he wanted Britain to be Kazakhstan's "partner of choice", adding: "We can see that being put into practice right here, right now, with our countries and businesses about to sign 40 contracts and memoranda of understanding worth £3 billion."
He pointed to deals involving four new gas plants and a steel production facility in Kazakhstan as key components of trade ties between the two countries.
Nazarbayev told Cameron: "What we are asking is just come over, do your business, earn your money together with us. We welcome the business and we are creating exceptional conditions for this."
Source: AFP
November 4 2015, 10:10