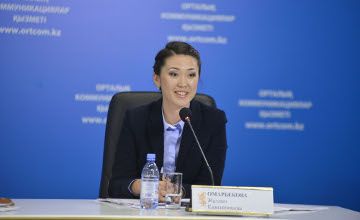 Seven orphanages have been closed across Kazakhstan in 2015. Member of the National Commission for Women's Affairs, Family and Demographic Policy, Director of 'Bauyrzhan' Charity Fund Zhuldyz Omarbekova told a press conference in Astana today.

Thus, the number of orphanages in the country reduced from 195 to 188, she noted.
According to Zh. Omarbekova, the educators in orphanages need to spend more time with children, to teach them what is right and what is wrong. But very often it is impossible and children are lack of proper attention.

"To my mind, the idea of closing 200-300-bed orphanages suggested by Dariga Nazarbayeva is quite right and timely. Instead, we need to open more family-type orphanages. For instance, 10 family-type homes for orphans are functioning currently in Zhambyl region," she said and added that the number of children left without parental care has fallen by 1,000 this year and makes now 32,362.
Source:inform.kz
November 2 2015, 17:45