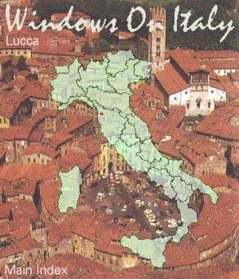 The Year of Italian culture in Kazakhstan opened on Monday and will include a documentary on Marco Polo, the joint production of a Kazakh opera, the exchange of historical exhibitions and art exhibitions and archival research projects.
It was opened by the Italian ambassador to Astana, Stefano Ravagnan, the Minister of Culture and Sports of Kazakhstan, Arystanbek Mukhamediuly, and the rector of the Kazakh National University of Arts, Aiman Musakhodzhaeva.
Mr Ravagnan said it was an opportunity to "take a leap in quality", and to enrich the "excellent relations", between Italy and Kazakhstan, in areas other other than politics and economics. "The cultural one is definitely a priority. A lot has already been done but there's certainly far greater potential," he said.
He praised "the cooperation between the two university systems" and said "a lot of work is being done" there. The aim of the year, which ends in October 2016, is to "broaden the cultural offering to other areas such as classical music and opera, jazz, pop, modern dance and cinema, involving Kazakh artists [and] to encourage a process of exchange" to involve other cities in addition to Astana and Almaty, such as Karaganda and Pavlodar, where there will be trombone concerts with local orchestras.
The aim is also to "promote initiatives useful to the development of local skills, involving regional and local authorities and developing stable partnerships between the cultural institutions of the two countries". Another project is a documentary about Venetian traveller Marco Polo. The Kazakh minister said it was a very important project. He recalled the great works of the Venetian merchant, who wrote of "our land and our traditions, describing them positively compared to other countries".
Source: agi.it
October 27 2015, 10:10