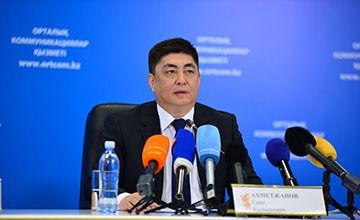 As earlier reported, the Upper Chamber of the Kazakh Parliament has adopted today the Law "On Civil Service" and approved appropriate amendments to the legislation,Kazinform reports citing Sayan Akhmetzhanov, Vice Chairman of the Public Administration and Anti-Corruption Agency, as saying at a press conference in Astana today.

According to the new law, an authorized commission may allow the governmental bodies to employ foreign residents who have undergone special investigation by the Kazakh national security structures, Akhmetzhanov said and added " they will not be civil servants."

"For the first time the Law provides the governmental bodies with an opportunity to attract highly-experienced foreign managers to perform a certain round of duties based on a labour contract," he noted.
Source: inform.kz
October 22 2015, 16:34