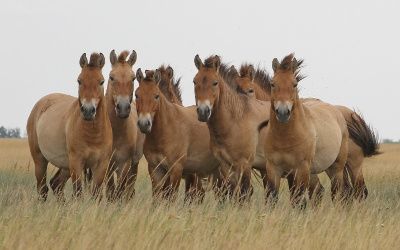 Germany might cancel transportation of Przewalski horses to Kazakhstan if the causes of saiga antelope die-off are not identified, deputy director of the Kazakhstan Association of Biodiversity Sergey Sklyarenko told RIA Novosti.

Przewalski's horses have disappeared from the Kazakh steppes more than a century ago.
According to Sklyarenko, the first six horses were supposed to be delivered in Kazakhstan in the spring of 2016. The animals were meant to be delivered on the territory of Altyn Dala reserve in Kostanay region.
"It is likely that the German side will not send its horses until the reasons for the death of saiga are identified, because it's very risky," Sergey Sklyarenko said after the meeting of the working group to identify the causes of saiga deaths of the Ministry of Agriculture of Kazakhstan.
Source: akipress.com
October 22 2015, 12:52