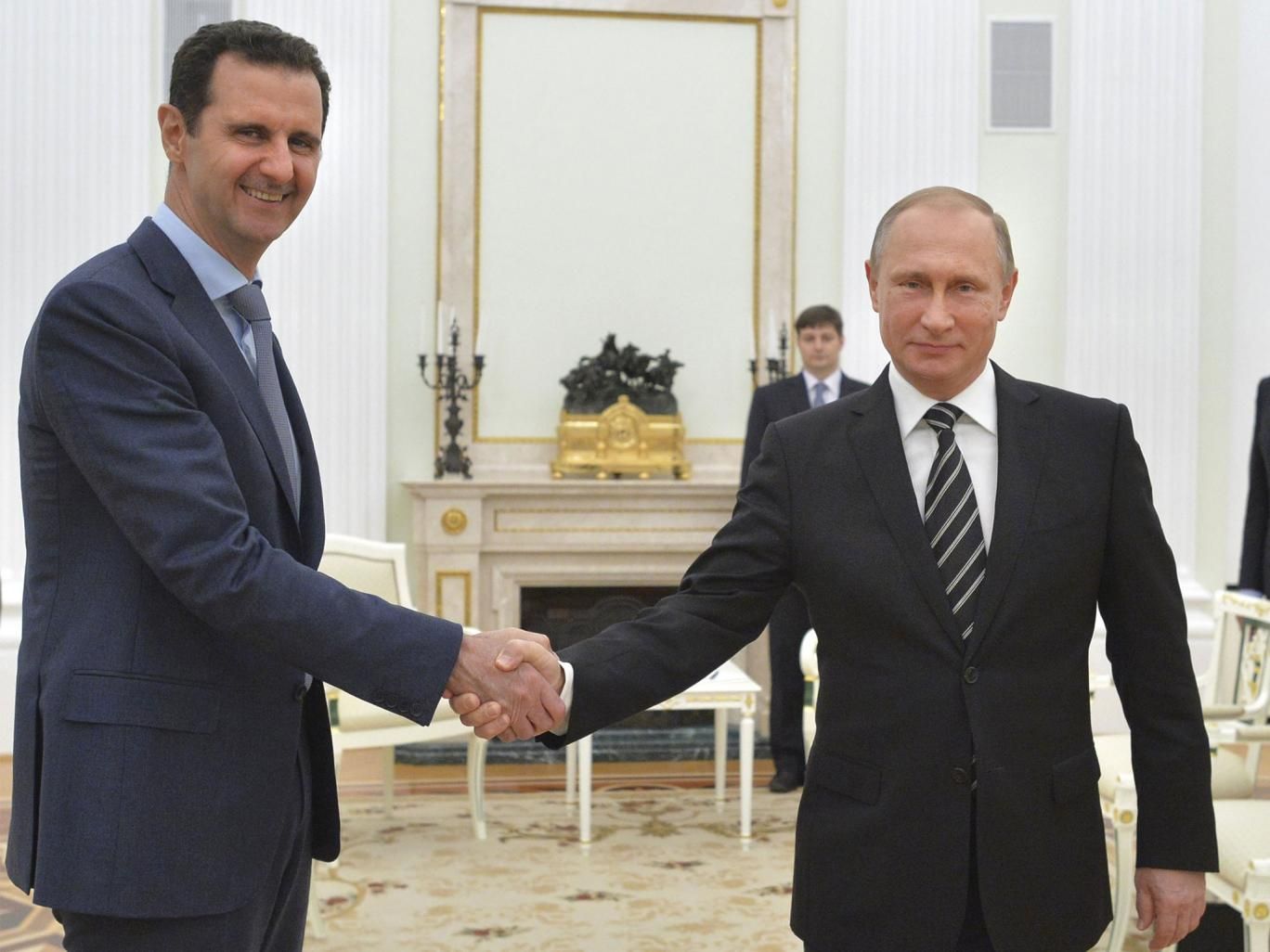 Syria's President Bashar al-Assad has made a surprise visit to Russia discuss his ongoing military campaign with Vladimir Putin, the Kremlin has revealed.
Mr Putin's spokesman Dmitry Peskov told reporters on Wednesday morning that Mr Assad had been in Moscow for an unannounced "working visit" the day before.
It's the first time Mr Assad has made a trip abroad - which has been made public knowledge, at least - since the civil war began in 2011.
The agenda of the meeting in Moscow was "clearly understandable", Mr Peskov said. "President [Putin] was informed in detail by his Syrian counterpart about the current state of affairs in Syria and the long-range plan."
Mr Putin reaffirmed Russia's commitment to provide air support for Syrian ground troops, the spokesman added. "Naturally, the talks focused on fighting terrorist extremist groups, carrying on with the Russian operation, and support for the Syrian army's offensive."
The meeting was confirmed by the Syrian Presidency in a series of posts sent by its official Twitter account.
Sent on Wednesday morning to coincide with Mr Peskov's press briefing, they appeared to be geotagged in Moscow - suggesting Mr Assad was still in Russia at the time.
The Syrian account said the two presidents "discussed all aspects of military combat" in Syria, and that Mr Putin assured Mr Assad "that he would hold talks with other international powers to find a political solution".
Russia has been carrying out air strikes against the Syrian government's enemies in the country since 30 September, often claiming to have launched scores of sorties in a single day.

Source:independent.co.uk
October 21 2015, 14:40