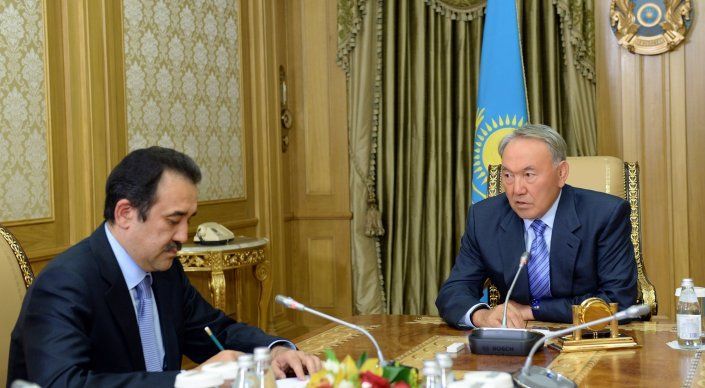 Kazakhstan's President Nursultan Nazarbayev has instructed the government to work out an anti-crisis plan, the country's presidency said Oct.19.
"I instruct the government to conduct analysis, work out an anti-crisis plan, determine the necessary measures and inform the population," Nazarbayev said during the meeting with the country's Prime Minister Karim Massimov.
The president said that the revenues of Kazakhstan 's state budget dropped by 40 percent due to the decrease in prices for energy resources.
Moreover, the prices for other main export products, including ferrous and nonferrous metals, coal have also decreased, he added.
Kazakhstan's president noted that given the current economic situation in the world, including Europe and East Asia, it is impossible to forecast quick improvement of the situation.
"Our population should be aware of the current situation which reflects decrease in the profit of our enterprises, decrease of revenues and possible job cuts," said Nazarbayev.
There comes a real crisis that is stronger than in 2007-2009, he added. Furthermore, Kazakhstan 's president emphasized the importance of increasing the indices of industrial production, using the capacity of the built facilities.
He also prohibited the use of funds from the National Fund for constructing new facilities and for subsidizing poorly performing enterprises.
Source: trend.az
October 19 2015, 18:46