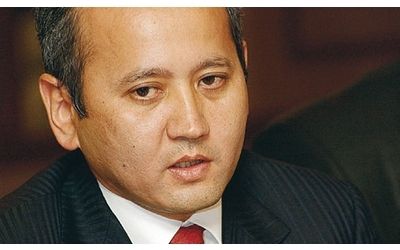 Kazakhstan is not negotiating on the re-extradition of former head of BTA Bank Mukhtar Ablyazov, the press service of the Prosecutor General of Kazakhstan said Monday.

The Kazakh tycoon is accused of embezzling up to $6 billion from his former bank BTA.
On October 12, France has agreed to extradite Ablyazov to Russia with the relevant decree that was signed by Prime Minister Manuel Waltz as of September 17.
"Prosecutor General's Office of Kazakhstan states again that it is not holding any negotiations on the possible re-extradition of Muktar Ablyazov from Russia or Ukraine. Kazakhstan will strictly adhere to the principles of international legal cooperation with respect to any agreements and obligations of participants for International Legal Cooperation," the Office said in response to Novosti-Kazakhstan.
France does not have an extradition treaty with Kazakhstan but it does with Russia.
The Prosecutor's Office noted that Kazakhstan will further "stand for the criminal prosecution of members of an organized criminal group of Ablyazov."
"The General Prosecutor of the Republic of Kazakhstan will continue consultations and cooperation with foreign counterparts from Russia, France and Ukraine regarding the case of Ablyazov," added the Office.
Ablyazov, arrested near the Riviera resort of Cannes in 2013, has denied accusations that he embezzled billions from BTA in which he held a majority stake. The bank was eventually seized by Kazakh authorities and declared insolvent in 2009.
Source: akipress
October 20 2015, 10:42