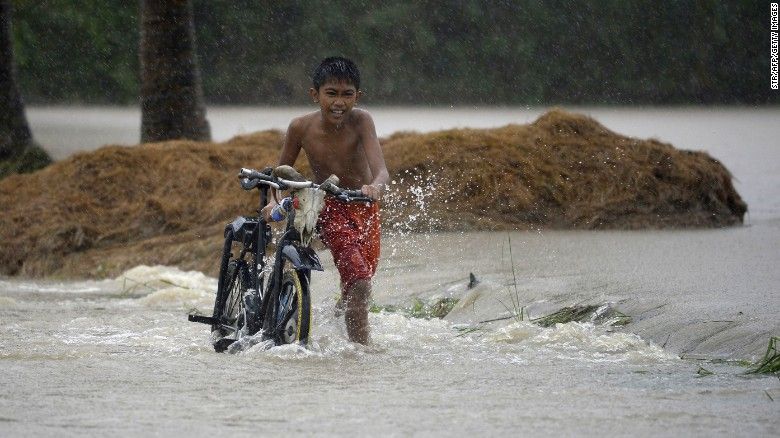 Flood waters unleashed by a deadly, slow-moving typhoon have invaded more and more towns in the northern Philippines, forcing people to clamber onto rooftops to await rescue.
Typhoon Koppu began its multiday battering of the region over the weekend, killing at least two people, injuring five others and driving 20,000 residents from their homes.
The fierce storm has been lumbering around the country's main island of Luzon at an excruciatingly slow pace, setting off floods and landslides across the rugged terrain.
The entire town of San Antonio in central Luzon has been engulfed by flood waters, Mayor Antonino Lustre said early Monday, according to CNN affiliate ABS-CBN. Rescuers were unable to reach some areas of the inundated town where residents were stranded on roofs, the broadcaster reported.
Flood waters have wreaked havoc in many other towns elsewhere in Nueva Ecija province, Gov. Aurelio Umali said, according to ABS-CBN.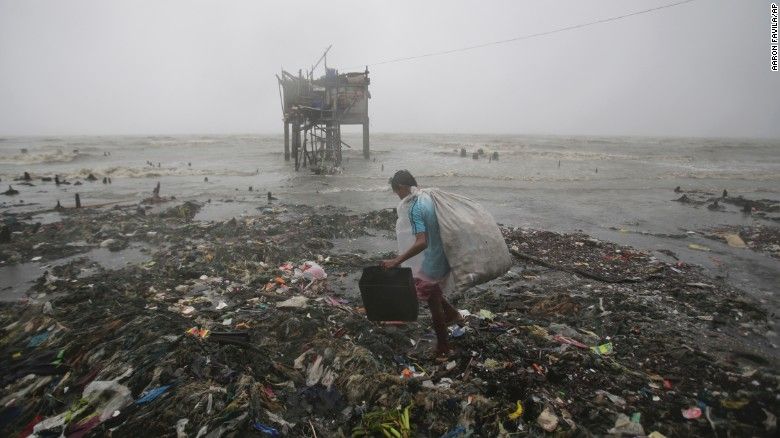 The storm came ashore in the early hours of Sunday morning at super typhoon strength, ripping the roofs off buildings and uprooting trees in the coastal province of Aurora.
"Through the night, we've had extremely ferocious wind, torrential rain," storm chaser James Reynolds told CNN from the town of Maddela. "The building I'm in, the water's been coming in the windows."
Roads and communications have been cut off by flooding and landslides in three towns in Aurora province, including Casiguran, where the typhoon made landfall, authorities reported.
"Based on the report of the Philippine Army, there were many houses destroyed and trees uprooted in the three towns," the official Philippines News Agency said. The army and other agencies are trying to clear the routes to Casiguran, which has about 25,000 inhabitants, and the other towns, Dinalungan and Dilasag, it reported.
In Baler, another town in Aurora, CNN Philippines reporter Paul Garcia said there was flooding in several neighborhoods. Surprised local residents said that while storms are common in the area, flooding is not, Garcia reported.
Source: cnn
October 19 2015, 10:00