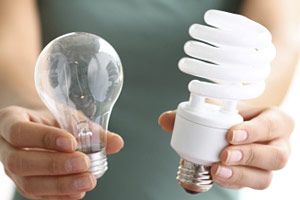 Kazakhstan imposed a ban on production and sale of 75W and higher incandescent light bulbs as of January 2013. The country that does not have the recycling culture is now imposed another law that may cause environmental risks posed by low-energy light bulbs.
The gradual ban on production and sale of incandescent electric lamps was introduced on July 1, 2012 and the law "On Energy Saving and Increasing Power Efficency" was signed by President Nazarbayev in January 2012.
According to the law as of July 1, 2012 the ban was imposed on bulbs 100W and higher, from January 1, 2013 – the ban is imposed on bulbs 75W and higher and as of January 1, 2014, the ones over 25W will be taken out of use.
One of many questions that this law raises is whether we are ready for this gradual switchover? Energy-saving lamps require special care while disposing, because they contain small amounts of mercury. Mercury is a harmful substance and it accumulates in the body, especially, the brain. So, you cannot just throw the used energy saving bulb into the bin! Or dump them into landfills.
The countries with strong recycling sensibility, for example, take unbroken used bulbs back to the retailer and have other schemes for their recycling.
Let's hope that by dumping old lamps, we will learn new tricks of civilized recycling and become more friendly to environment and to ourselves.
By Zeena Urynbassarova
January 10 2013, 18:59