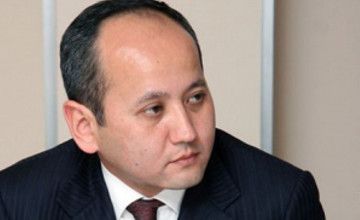 France agreed to extradite Kazakh fugitive banker Mukhtar Ablyazov to the Russian Federation, RIA Novosti reports.
The decree on Ablyazov's extradition was signed by French Prime Minister Manuel Valls on September 17, AFP news agency quoted Ablyazov's lawyers as saying.

Recall that Mukhtar Ablyazov is accused of embezzling up to $6 billion from BTA bank based in Almaty. After fleeing Kazakhstan, he was arrested near the Riviera resort in Cannes in July 2013.

Having no extradition treaty with Kazakhstan, France could extradite the fugitive Kazakh tycoon either to Russia or Ukraine.
October 12 2015, 15:01