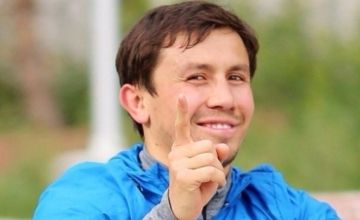 Kazakhstani Gennady Golovkin emphasized recently that he was ready for any scenario and outcome of the fight against David Lemieux. The fight is scheduled to be held in New York on October 17," Sports.kz informs.

"I am afraid of Lemieux for about one percent. Not 100 percent, just one. I am an ordinary man and it is natural for people to be afraid of some things sometimes. I am ready for a knockout and a decision, I am ready for a short boxing fight and equally for a street fight. Everything David wants and everything what fans want," BoxingScene.com cites Golovkin.
"I can fight using different styles. My trainer Abel Sanchez has developed several strategies. I feel great and I am ready," G. Golovkin said.
Source: inform.kz
October 12 2015, 11:49