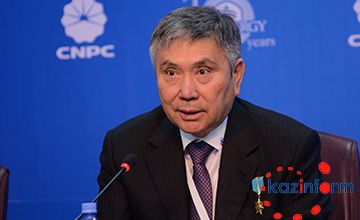 Kazakhstan will continue to develop oil deposit Kashagan, First Deputy Minister of Energy of Kazakhstan Uzakbai Karabalin informed at the press conference held within the KAZENERGY Eurasian Forum.

"Answering the question about development of Kashagan oil deposit I can say that it is definitely going to be developing. The real question is how quickly investors can return their money. It depends on the prices for oil," the Deputy Minister informed.
"Kashagan is expected to be developed for 40 years of the contract period and later on. The projects of such scale never had stable prices over full period of their development. The prices fluctuate many times over 40 years," U. Karabalin noted.
Source:inform.kz
September 29 2015, 15:34