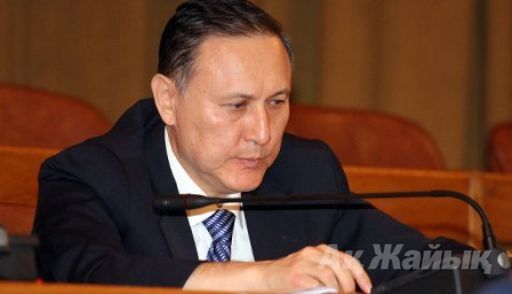 Ex-Kazakh Customs Control Committee Head Serik Baimaganbetov charged with large-scale bribery and abuse of office, has been sentenced to 10 years' imprisonment in the correctional colony of strict regime, reports IA Novosti-Kazakhstan from the court room.

"To determine Baimaganbetov guilty for committing a crime, provided by article 311, part 5 of RoK Criminal Code, and impose a punishment under the given article of 10 years of imprisonment with confiscation of property and with punishment serving in a corrective colony of strict regime," – said Erlan Kosmuratov, the judge of Astana specialized interdistrict court on criminal cases.
Baimanganbetov served as head of the Customs Control Committee from May 2011 until his dismissal on February 2. He previously served as Kazakhstan's foreign minister and as head of the presidential administration's law enforcement division. He was detained on February 6.
WKT citing IA Novosti-Kazakhstan
January 8 2013, 15:20