By Lyazzat Karazhanova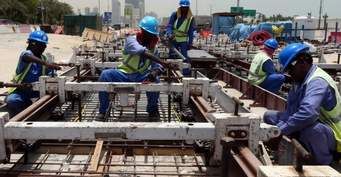 The prosecutor's office of the Zhyloi District revealed the facts of violation of the RoK Labour Code in the foreign limited liability partnerships working in the region.
In particular, in Senimdy Kurylys LLP, "Ariadna", "Arctic Group International", "Dalaro Overseas" employees were not familiarized with employment contracts, dismissal orders and service record book were not timely filled. Ariadna LLP in 2015 employed a few specialists, however in violation of the law it didn't provide information about vacant places to the department of employment and social programs of the Zhyloi District as it is required by part 2 of Article 147 of the Labour Code.
– Arctic Group International LLP in accordance with part 1 of Article 134 of the Labour Code is obligated to pay salaries in national currency, however expats received their wages in cash in US dollars, - said the assistant prosecutor of the Zhyloi District Asylanbek Baibousynov. - Also the difference in salary sizes of foreign and local workers that hold identical positions has been revealed. Similar violations were found in the following companies: "Kis/Orion", "Neighbors Drilling International Limited", "ESS Support Services", "Firkroft Engineering Services Limited".
The prosecutor's office of the Zhyloi District sent the instruction to the State Labour Inspection of Atyrau Oblast to impose administrative sanctions to audited foreign companies in accordance with part1 of Article 90 of the RoK Administrative Offences Code.
September 10 2015, 10:32