By Zulfiya Iskalieva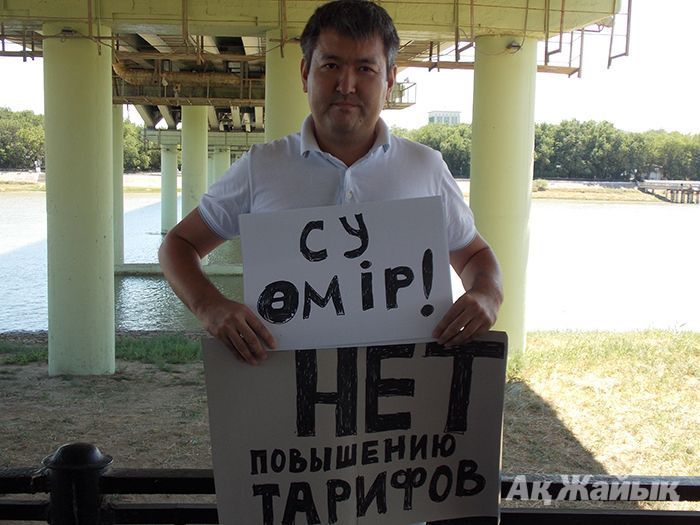 The government administration of Atyrau Oblast supported the monopolist who increased water tariff. In this situation the public activists from Atyrau are planning to assert their rights for the adequate cost of water in court.
To recall, as of August 1, "AtyrauSuArnasy" (AtyrtauWaterWorks) raised the price for portable water for physical entities by 48%, and for legal entities - by 67%. Thus, the tariff for water is now 101 tenge per cubic meter for physical entities and 316 tenge for legal entities. The group of activists from Atyrau led by Talgat Ayan (on a photo) came forward with the initiative to collect signatures under the petition addressed to the region administration and the regional prosecutor. The petition was signed by 1300 people.
On September 5, the administration of Atyrau Oblast responded to the petition. According to the authorities, the increase of water tariff is reasonable: increase of prices for chemical reagents, high cost of electricity and need for implementation of investment program for 2015-2020.
- According to this program the tariff increase is directed on profitable work of the enterprise, equipment upgrade, purchase of chemical reagents and water meters, - reads the official answer signed by Akylbek Baishakhanov, the department head for power, housing and communal services of Atyrau Oblast.
- Of course we don't agree with this statement and we are filing our claim in the court, - stated his position Talgat Ayan.
September 8 2015, 10:15