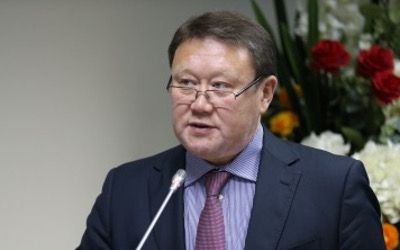 akipress.com. "Nazarbayev appoints Deputy Head of President's Administration" - Kumar Aksakalov was appointed Deputy Head of the President's Administration of the Republic of Kazakhstan, the press service of the Kazakh president announced. Aksakalov's previous work record includes Secretary of Nazarbayev's Nur Otan political party and the Governor of Zhambyl region.
inform.kz. "Alaska woman steals police car with husband handcuffed in back"- An Alaska woman was arrested this week for hijacking a police cruiser with her husband handcuffed in the backseat. Amber Watford, 28, is facing several charges including theft and hindering prosecution. According to a dispatch report, she slipped into the vehicle on Wednesday as a state trooper was engaged with another motorist on an unrelated matter.
kazinform. "Air Astana launches innovative seat upgrade tool – MyUpgrade" - Air Astana, the national carrier of Kazakhstan, has launched MyUpgrade; an innovative online tool that enables existing economy class customers to bid for an upgrade to Business Class before their flight. The tool gives passengers the chance to name their own price, within a minimum and maximum range, to be considered for an upgrade to the premium cabin, the company's press service informs.
dw.com. "German coalition parties agree on 6 billion euros for migrant assistance" - Following late night talks in Berlin, the coalition government has agreed to a budget of 6 billion euros to fund the care of migrants coming into Germany. Thousands more refugees reached the country over the weekend.
September 7 2015, 11:01