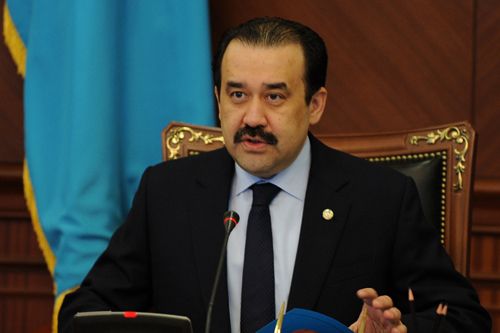 Kazakhstan will be able to sustainably overcome the current economic situation and the measures taken by the government and central bank will help avoid default in the country, said Prime Minister Karim Massimov.

Introducing of the new monetary and credit policy based on inflation targeting, abandoning of the currency corridor and introducing a freely floating exchange rate, will lead to more stable Kazakhstan, he said.
"I believe that Kazakhstan has all possibilities under the leadership of our president to go through all these difficulties," he said.
In mid-July, the National Bank of Kazakhstan allowed the tenge, which was devalued in February 2014, to weaken on the market, extending the corridor's ceiling by 10 tenge to 198 per dollar.
As of Thursday, the average weighted exchange rate of dollar stands at 255.26 tenge.
Source:akipress
August 20 2015, 16:00