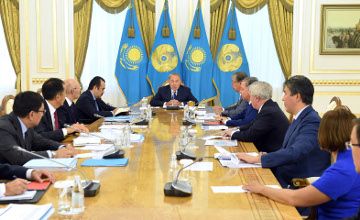 At today's meeting on systematic measures of economic policy Minister of National Economy Yerbolat Dossayev informed that beginning from 2017 Kazakhstan's Government will not support SMEs.

In addition, the Minister of National Economy suggested the possibility of introducing retail tax administration to improve retail and catering.

Mr. Dossayev also pointed out that until 2017 the Government will leave the sector of small and medium-sized businesses, the press service of Akorda reported.
Source: infrom.kz
August 19 2015, 19:11