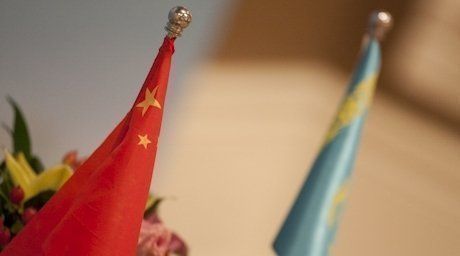 The district-level town was established at Alashankou border crossing on Chinese-Kazakhstan border, KazTAG reports citing China's Xinhua agency.

On December 17, 2012 Chinese State Council approved the general plan of the district-level town in Alashankou with the area of 1,204 square kilometers. However it will actually use a much large area for its town. The area of land for different town-planning uses will make 42.5 square kilometers.

Over 10 thousand of permanent and over 30 thousand of migrating residents are currently registered in Alashankou. After completion of the construction the local authorities are promising to create better conditions for the town's residents, accelerate infrastructure construction and step up landscaping works.

Alashankou is located in Boertala Mongolian Autonomous Prefecture of Xinjiang Uyghur Autonomous Region of China 12km from Kazakhstan's Dostyk border station. Alashankou officially became a border post in 1990 upon approval of Chinese State Council and over the 20 years it has become a border post of the first state category.

Alashankou-Dostyk border crossing can currently crossed by rail and highway. Besides, there is a trans-border oil pipeline. With the freight turnover of 26 million tons, Alashankow became the biggest intracontinental border post of China in 2011.
January 4 2013, 12:33