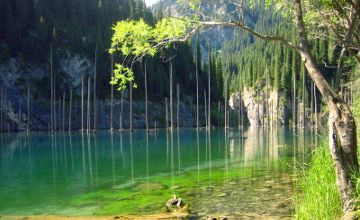 Foreign tourists will be able to visit "closed" tourist attractions of Kazakhstan soon, the press service of the Ministry of Investment and Development of Kazakhstan informs.

Foreign tourists will be able to visit tourist attractions located in the border areas of Kazakhstan without any obstacles in their way now. There will be no need for any special permits or visas. The list of tourist attractions that are open for tourists included Big Almaty Lake, national reserves Charyn, Dzungarian Alatau, Kolsai Lakes, Shymbulak Ski Resort, Medeo, Kok-Zhailyau, Ustyurt reserve.
As of today, the document regulating this sphere has already been signed by the Prime Minister of Kazakhstan and will be published soon.
Source: inform.kz
August 5 2015, 15:57