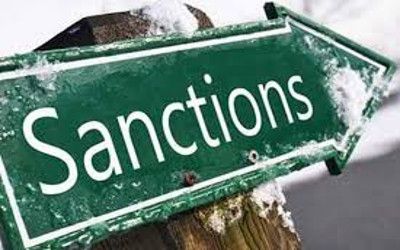 The U.S. Embassy in Kazakhstan recalled that sanctions against Kazakh banks had been expected to enter into force on 1 October 2015. By this time, Kazakhstan and the United States should have signed an agreement on implementation of the Foreign Account Tax Compliance Act (FATCA) by Kazakh second-tier banks (STB), which requires the banks to provide data about American depositors to the U.S. Treasury.

Due to a number of reasons, Kazakh STBs are failing to sign the agreement on time resulting in possible introduction of sanctions. However, the effect of these sanctions has been postponed until the signing of a definitive agreement between Kazakhstan and the United States.
"Our financial institutions have been given time for registration in tax authorities of the U.S. and were promised not to be punished... If we fail to [meet the requirements] until October 1, we'll be okay – the main thing is to do everything well," commented Chief Editor of National Business Denis Kulkin.
FATCA is a federal law requiring United States persons (including those living outside the U.S.) to have yearly reported themselves and their non-U.S.financial accounts, and requires all non-U.S. Financial Institutions to search their records for suspected U.S. persons for reporting their assets and identities to the U.S. Treasury. Congress enacted FATCA to make it more difficult for U.S. persons to have financial assets which are not located in the United States, by adding further asset-reporting law with consequences, and thus to enable further federal tax revenues and penalties from a wider global population of newly discovered U.S. persons and their partners, at the expense of non-U.S. banks.
Source: akipress
August 4 2015, 10:00