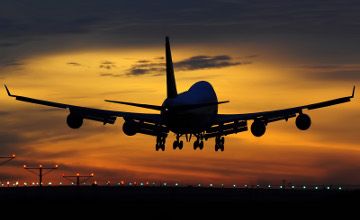 The Ministry of Investment and Development of Kazakhstan considered proposals of three foreign companies on construction of a new airport near Almaty, the press service of the ministry informed "Kazinform".

"Geographical location of Kazakhstan in terms of being right between the main world markets requires establishment of the international aviation hub, which is reflected in the 66th step of the national plan. It provides for construction of an airport near Almaty and all the necessary infrastructure. The work has already started in this direction. As of today, we have considered proposals of potential investors in Chinese "Tengi Holding", Singaporean "Changi Airports International Ltd" and French "Vinci Group" specializing in this sphere," the statement of the press service of the ministry reads.
As it was noted, "Tengi Holding" and Changi Airports International Ltd" proposed to build a new airport near Almaty and "Vinci Group" proposed to a project on reconstruction of expansion of the existing airport. The investors have also the conditions of their own like allocation of land areas for construction of the airport, building infrastructure at the expense of the national budget and preferential taxation and some others.
Presently, the best proposal is being selected for future implementation.
Source: inform.kz
July 30 2015, 14:47