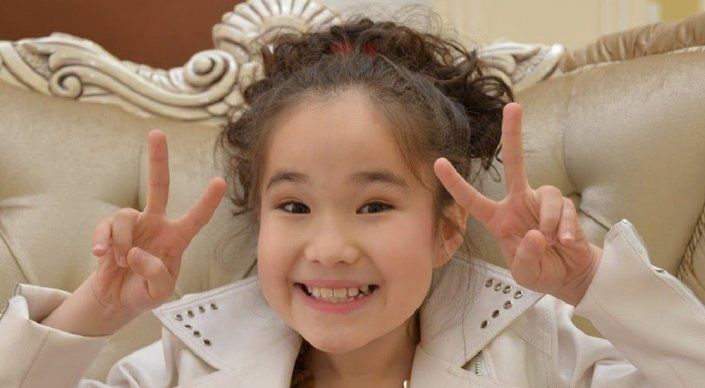 10-year-old Luiza Nurkuatova from Aktau in western Kazakhstan has won the Grand Prix of the International Junior Song Contest held as part of the Slavianski Bazaar-2015,Tengrinews reports citing Lada.kz.
The first award went to Darina Galitskaya from Ukraine. Belarusian Stefania Sokolova and Lizi from Georgia hauled the second place, while Russian Veronika Ustimova and Ukrainian Darya Pyshnaya shared the third prize.
On the first day of the competition, Luiza from Kazakhstan sang a song in the Kazakh language called Rizamyn (Proud of You), whereas on the next day she performed Feeling Good.
As a result, Aktau native won the Grand Prix, thus outperforming 19 other participants from 16 countries.
It was not the first successful performance in a competition for Luiza. She often participates in regional and national concerts in Kazakhstan. The young singer is the second prizewinner of the national children's contest Ayalagan Astana, the first prizewinner of the International Junior Vocalists Contest Golden Microphone. She also holds the Grand Prix of the International Children Arts Festival Boztorgai-2014.
Source: tengrinews.kz
July 27 2015, 16:05