By Laura Suleimenova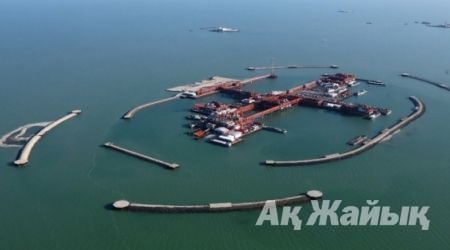 As it was reported earlier, the process of operational model restructuring at the North Caspian project has been completed.
To recall, the project, instead of complex operator + agent companies system, now will have a sole operator - NCOC N.V.
During reorganization NCOC B.V. branch in Astana has been closed. In this regard, part of the employees who worked in the capital city, didn't wish to move to Atyrau and therefore, they left the project.
In their response to our inquiry the management of employment coordination and social programs of Atyrau Oblast reported that as of July 1, NCOC N.V. has not submitted any lists about future reductions.
"Currently the number of NCOC N.V. employees is 2 584 people. In subcontracting companies of the North Caspian project 5 675 people are engaged in work. So the total number is 8 259 people", - said Klara Mukashkereeva, the head of the department.
Thus, there were no reductions due to reorganization that took place at the North Caspian project.
Below is an insight provided by the company employees and the way they assess the situation:
- As for the change in the management system - of course, it is better to have one head instead of several. There were no lay-offs. On the contrary, some of the departments are short of additional specialists. So there was no economy in money because of amalgamation. None of the huge offices rented by NCOC N.V. were vacated. ExxonMobil, since General Director Stephane de Mahieu, is from Exxon, is bringing in more expats to the project. Though according to workforce nationalization plans, adopted earlier by NCPOC, the ratio of Kazakhstan citizens and foreigners should be 50x50. And now everywhere expats are put over Kazakhstan citizens, as it was at the beginning of the project 10-15 years ago. And this is after they botched up with pipelines. Anyway, they are not concerned about nationalization now, their main concern is to get oil as quickly as possible.
As our sources informed, despite recent frequent publications both in Kazakhstan and foreign press about unprofitability of the North Caspian project, the re-start is still scheduled for December, 2016.
Currently NCOC N.V. works on implementation of comprehensive program covering 5 items:
1. Completion of all outstanding scopes within the framework of Experimental Program (EP).
2. Modernization of equipment for improvement of its characteristics.
3. Servicing of already launched and operating equipment.
4. Conservation of completed units for re-start of the field.
5. Re-start.
July 17 2015, 17:20