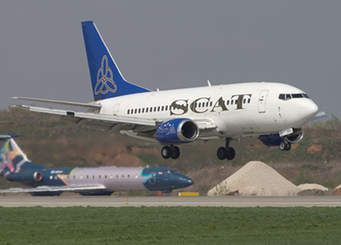 Air Astana and SCAT are planning to launch new air flight services to China in 2015-2019, the Ministry of Investment and Development said.

SCAT plans to start air services from Almaty to Xian in 2015, from Astana to Xian, from Aktau to Urumqi in 2016, and from Almaty and Astana to Shanghai in 2017.
Air Astana plans to open flights from Astana to Shanghai in 2019 and to Chengdu in 2018. Chinese air carriers are planning to offer flights to Astana and Kyzylorda.
According to Air Astana, passenger air traffic in transit from China through Kazakhstan has grown by 81% to 70,000 in the last three years. China's outbound travel by air amounted to 115 million people in 2014.
"Even 1% of those travelers means over 10 million passengers, which will have a huge multiplier effect for Kazakhstan's airlines and airports," according to the press release.
Source: Interfax-Kazakhstan
July 14 2015, 15:57