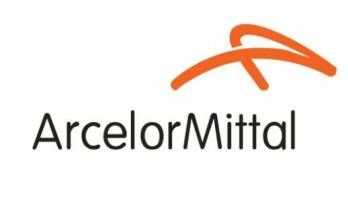 The world's largest metal company ArcelorMittal has no current plans to sell its assets in Kazakhstan, Ukraine or South Africa, the press service of ArcelorMittal Kryvyi Rih has said in response to an article published by KazTAG, a Kazakhstan news service.

"ArcelorMittal confirms that it has no current plans to sell it's assets in Kazakhstan, Ukraine or South Africa," the group said.
"Operating conditions in these regions are very challenging, due to a combination of low economic activity and a falling demand for steel that is further exacerbated by high levels of imports, from China and elsewhere. The devaluation of the rouble is also affecting competitiveness in Kazakhstan. The company is therefore focused on implementing measures to improve the operational performance of the plants," reads the statement.
Earlier media reported that ArcelorMittal is mulling the sale of assets in Kazakhstan, Ukraine and South Africa, as they are the most troublesome in the company.
ArcelorMittal Kryvyi Rih CEO Paramjit Kahlon said at a trade union conference held on June 11 said that ArcelorMittal has invested $1.2 billion ArcelorMittal Kryvyi Rih and the company has no plans to sell the enterprise due to the difficult situation on the metal product markets.
"We're doing business. Sometimes it brings profit, sometimes – not, there are only losses. If we have losses, it does not mean that everything should be left. The corporation has spent $1.2 billion here," he said.
Source: interfax.com
July 14 2015, 15:49