By Saule Tasboulatova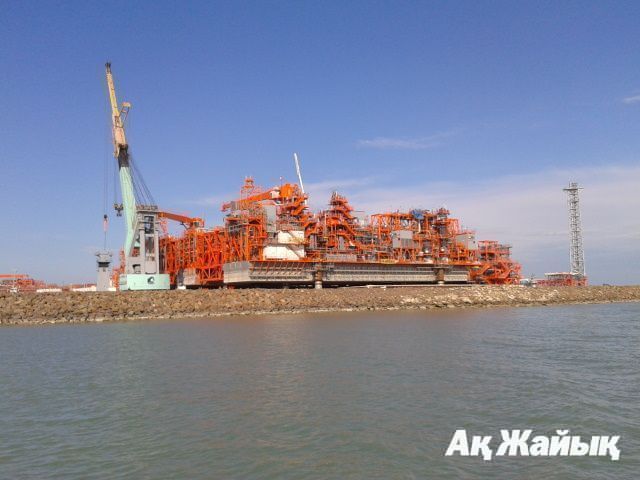 KazMunaiGas Oil Company (KMG) intends to sell 50 % of shares to NWF Samruk-Kazyna (KMG is the subsidiary of Samruk-Kazyna) in Kashagan project nearly for $4,7 billion.
This was reported on website of the Kazakhstan stock exchange (KASE). "KMG intends to sell half of KMG Kashagan B.V.,
that owns 16,88% in Kashagan project, to Samruk-Kazyna, its intermediate parent structure, for about 4,7 billion dollars and use those funds for payment of part of its debt", - reads the report.
We asked Anuar Ushbaev, managing partner of Tengri Partners (Almaty) to comment on this:
- Everything is quite simple. KMG can't take debts any more, otherwise covenants on existing debts will fall through, in this connection Samruk-Kazyna can't simply grant a loan to KMG, therefore they have to sell. KMG will use the received money for payment of existing debt.
To recall, quite recently Samruk-Kazyna chairman of the board Umirzak Shukeev informed that KMG's debt makes $18 billion.
In particular the following information was published by Fitch Ratings agency on KASE website: " As of end of March, 2015 KMG national oil company had gross debt on its balance equaling to nearly 3,2 trillion tenge (17,3 billion dollars), about 63% of which was at the level of its parent company. Fitch also includes the full sum of guarantee on credit of 101 billion tenge (545 million dollars) provided to joint venture Gas Pipeline Beineu-Shymkent LLP into leverage of the group".
What is characteristic, the rating agency in its forecasts still doesn't exclude devaluation in Kazakhstan: "In our forecasts we recognize that 20% devaluation of tenge will occur later in 2015, according to assumptions of analytical group Fitch on sovereign ratings. As of the end of March, 2015 over 91% of loans of the group were nominated in foreign currency, mainly in US dollars. Since KMG specifies the results in its reporting in tenge, the possible devaluation will lead to immediate increase in leverage, while revenue and EBITDA pegged to dollar, will increase with time, since 76% of group's revenue and 53% of its expenses in 2014 were nominated in US dollars".
To recall, last year's devaluation (on February 11, 2014) brought to EP KMG an income from an exchange difference in the amount of 637 million US dollars, since majority of financial instruments of the company were denominated in dollars. This information is contained in EP KMG annual report for 2014.
July 3 2015, 10:00