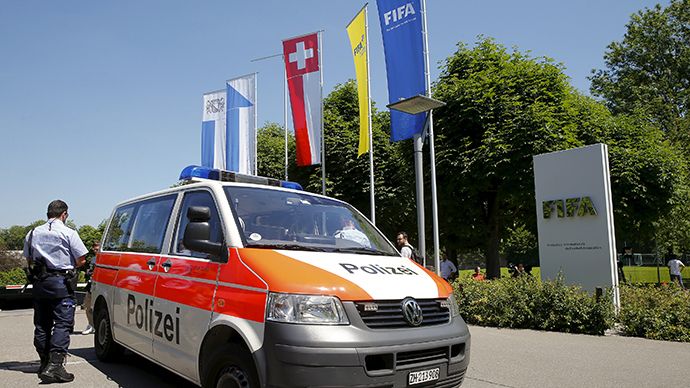 The US says it has sent extradition requests to Switzerland, for seven FIFA officials, who were arrested in May, on suspicion of corruption, the Swiss Federal Office of Justice has said. The officials are currently in jail around the Zurich region.
Local police in Zurich will now give the seven officials a hearing concerning the extradition requests, the Swiss Federal Office of Justice (FOJ) has said. The organization says that the officials or their lawyers will have 14 days to respond to the charges.
The charges relate to a dawn raid carried out on May 27 at a hotel in Zurich, two days before FIFA's executive committee was due to meet to hold elections to choose a new president for world football's governing body.
The extradition requests are in response to a US probe into alleged bribery and corruption worth more than $100 million and are alleged to involve high-ranking FIFA officials.
The seven, who are being held in separate detention facilities around Zurich, in order to avoid collusion, are all from Latin America and the Caribbean region.
Source: rt.com
July 2 2015, 12:47